Connected For Christ
 We officially started a twinning relationship with our sister parish in Manquette, Haiti in November of 2020. By the end of the December 2020 we were able to transfer $4,000 to the parish! Your generosity is amazing. Thank you all so much. The funds we have sent are being used for general parish needs, such as AV equipment, liturgical objects for Mass, chairs for the sanctuary, supplies for their Christmas Mass, pastoral formation days for parish youth and choir, rectory bills, charitable needs of parishioners, and more. Again, thank you so much! Please keep our sister parish Our Lady of the Immaculate Conception in your prayers.
Follow us on Facebook at Connected For Christ

First Communion                                               Children's Choir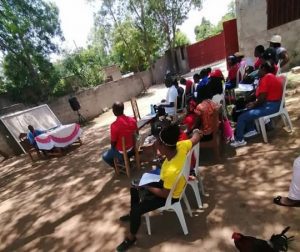 Choir Practice…Making Joyful Noise!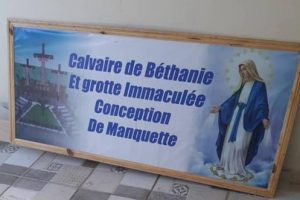 Our sister parish has a beautiful new sign!
"Here are some pictures of the missionary activity in Village des Oliviers this afternoon. I want to start saying Mass in this area once a month. People are far from the center of the parish". Fr. Renel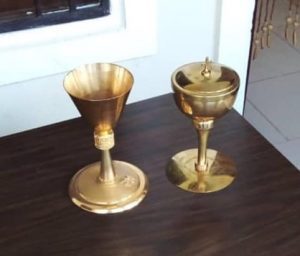 Fr. Renel continues to grow our beautiful sister parish. New chalice and ciborium to offer the body and blood of Jesus

Vatican News